Is Your Blog Relevant To Your Readers?
People love personalization and it has a certain "wow factor" that stirs up curiosity and invites engagement.
Aware that engagement is what we're all after, Carly Stec, Content Marketing Manager at IMPACT, has rounded up several ways of effective marketing personalization to inspire your own efforts.
Adaptive CTAs
While having a call-to-action at the end of every blog post will help to assist conversions, having the right call-to-action at the end of every blog post will change the game.
Essentially personalized CTAs aim to provide a more relevant experience for the visitor by presenting them with an offer that it tailored to their lifecycle stage.
Let's take a look at how HubSpot uses personalized CTAs to increase their conversion rates:
1) CTA for customers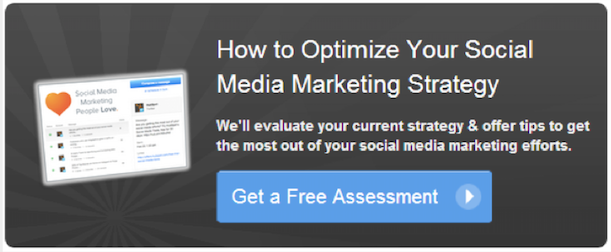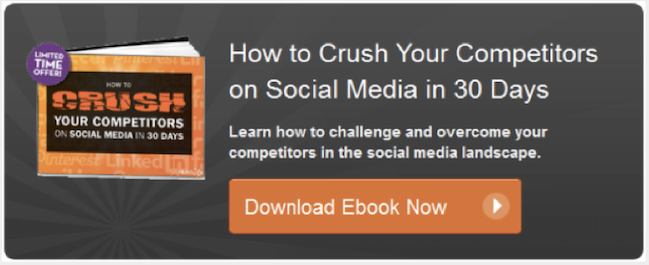 Notice how each offer is strategically selected to appeal to the needs of the visitor at their unique stage.
Customized visuals
Did you know that while 80% of your online visitors will watch a video, only 20% will actually read your content in its entirety? (Source: Digital Sherpa)
Visual marketing, specifically video, is quickly becoming one of the most effective tools for marketers looking to capture and hold the attention of their audience.
In preparation for Zumba Fintness' annual Instructor's convention, their marketing team seized an opportunity to leverage personalization in a highly visual way
Relevant emails
Getting your marketing emails opened and clicked is a longstanding frustration of marketers across the board.
As a result, it's likely that you've experimented with a ton of different subject lines from witty to ultra specific to thought provoking.
Not to mention the drafts on drafts on drafts you've tossed in an attempt to convey the most value.
Despite your efforts, rising above the congestion is still a challenge.
The Science of Email Marketing report revealed that emails including first name personalization had higher click-through rates than those that did not (5.8% vs 7%.)
These small inclusions help to engage recipients by conveying a personalized email experience that makes them feel less like a nameless, faceless number in your database, and more like a friend.
Before you blast out that email to your own database, you'll want to consider how you can slice and dice the list to deliver an email that speaks more specifically to different personas or lifecycle stages.
If you enjoyed this post and found TONS OF VALUE, please take a moment and share…..Thank You!
Sharing Is Caring!
To Your Success,
Joan Harrington